---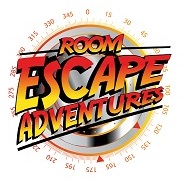 ROOM ESCAPE ADVENTURES
Room Escape Adventures produces 'Trapped in a Room with a Zombie' and 'Trapped in a Room with a Zombie II: Still Hungry'.
WICKER PARK/BUCKTOWN CHAMBER OF COMMERCE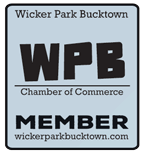 COLLABORACTION
Can't get enough art?  Not ready to leave the Flatiron? Our neighbors at Collaboraction are always offering amazing live theatre.   Check them out before or after you ride 'The Railcar' Visit www.collaboraction.org to learn more.

---
SPECIAL THANKS
Aaron Moring-D'Angier and the GCE Lab School Game Design Class, Alex St. John, Arianna Brown, As You Like It Hair Design and Gallery, Brent Schmitt and Bricks Incorporated, Brittany Love Smith, Bucket List Productions, Celine Zaphiratos, Conrad Szajna and Formed Space, Cora Kilcoyne, David Broughton, Derik Marcussen, DonnaAnn Carie, Drew Cohen, Elizabeth Coughlin and Rossi the dog, Ellie Torrell, Emma Sharp, Eric Luchen, Eric Martin The Underground Professional, Eric Reading, Frank Llaneza, Frank N. Nielsen III, Freedman Seating Company, Halcyon Theatre, Harmony France, Isaac Samuelson, Jackie Snyder, John Jones, Jojo Baby, Josh Adler and Piccolo Theatre, Justin White and Daring Escapes, Justin Zerza, Keith Burman, Kevin Borgia, Kirk Gillman, Laura Miller, Marge Coughlin, Marty Lee Parker, Matthew Grimm, Meg Bleeker, MGR Brae Farm, Nicholas Spence, Nicole Baich, Nina D'Angier, Noah Craft and Craft Lighting,  Pat Fries, Pete Mug, The Prop Theatre, Ronen Kohn, Room Escape Adventures Chicago,  Rupert Murray and Sound Investment Audio, Ryan Salone, Lindsey Salone, And Escape Hour Charlotte, Samantha Garcia, Sammi Grant, Sean McGill, Shawn Coughlin, Sheridan Singleton, Stage Coach Players, Tatjana Moffitt, The Den Theatre, The Plagiarists, Teatro Vista, Victoria Alvarez-Chacon, Wain Parham, Will Dean, William Stapleton.