Travel through time, decrypt the codes, preserve the past, and ensure chicago's future!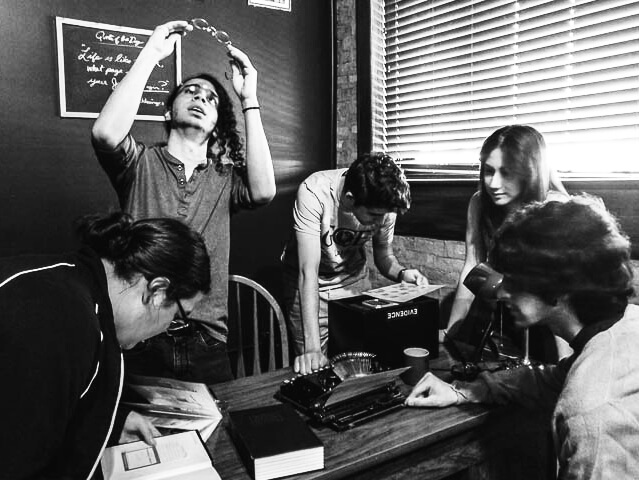 Organize your team
Connect with us for daily news, updates, and team photos! Find our Facebook for related links and promotions, and investigate our Instagram to see how your team compares to others.
Book your tickets
Sessions are available 10am-11pm Monday-Friday and 10am-7pm on Sunday. For general queries, please visit our FAQ page. Please direct specific questions to the box office via e-mail: boxoffice@escape-artistry.com or call 773-789-9535.
**Please note that Time Gallery game sessions must meet the minimum requirement of 3 players or $99 per session. If you plan to play alone or in a pair, you may purchase a third ticket to meet this requirement, or call the box office at (773) 789-9535 to be placed in a room with other players.
Private Parties
team building
THE TIME GALLERY
1342 N. Milwaukee Ave, 2nd Floor
Chicago, IL 60622
BOX OFFICE
 (773) 789-9535
boxoffice@escape-artistry.com
HOURS
| | |
| --- | --- |
| Sunday | 10:30AM–7:00PM |
| Monday | 10:30AM–10:30PM |
| Tuesday | 10:30AM–10:30PM |
| Wednesday | 10:30AM–10:30PM |
| Thursday | 10:30AM–10:30PM |
| Friday | 10:30AM–11:30PM |
| Saturday | 10:30AM–11:30PM |