Escape Artistry - Time Gallery
DEDICATED TO PROTECTING THE PAST, PRESENT, AND FUTURE. FOR HISTORY, AND HUMANITY!
The Time Gallery was established in 2017 CE as a base of operations for the Inter-Dimensional Time Agency (IDTA) to do its work maintaining our timeline in missions specific to Chicago, IL, USA. Shortly after the invention of the time machine, the IDTA was established in an effort to maintain the integrity of reality by ensuring the events of history play out as intended. In the early days of time travel unauthorized trips to the past often led to the creation of alternate timelines and paradoxes. The IDTA corrects these paradoxes by going back to these periods and setting history back on course. 
As part of our efforts to protect the past, present, and future, we have developed our Triple E Initiative: Environment, Equality, and Education. We stand on these three pillars in the hopes of creating a stronger future for all of us.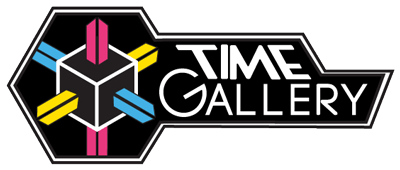 WHAT OUR GUESTS ARE SAYING
Hours
Monday - Sunday: 10:15a - 10:45p
Last game starts at 10:45p, ends around 12:15a
Games run every 1.5 hours
1342 N. Milwaukee Ave, Chicago
Second Floor