Escape Artistry is dedicated to producing immersive, imaginative, and innovative room escapes. Guests are given 60 minutes to work together, find the clues, solve the riddle, get the key, and escape. Escape Artistry offers story-driven puzzles that teach you about the world, the people in the room with you, and yourself.
We are the sister company of Room Escape Adventures, which produces 'Trapped in a Room with a Zombie' and 'Trapped in a Room with a Zombie II: Still Hungry'. We are dedicated to working with local artists and organizations, working with local charitable organizations to create unique fundraising events, and fostering a community that values education, curiosity, creative problem solving, tolerance, and empathy.
OUR FLAGSHIP LOCATIONS
Escape Artistry began with "The Railcar" experience, which continues to delight participants today. Our Time Gallery location opened in January 2017 and features five new thrilling time-warping experiences! Travel back to important points in Chicago history, save the day, and escape!
TOURING OPPORTUNITIES
Future plans for "The Railcar," as well as the upcoming experiences offered in "The Time Gallery," will soon be going off the rails and onto the road. Festivals, conventions, fairs, and private events will soon be offered.
CUSTOM ESCAPE EXPERIENCES
Escape Artistry can be contracted to build and operate a custom room escape experience for your next:
In-house team building event
Workshop/teaching event
Special event or product promotion
Personal or professional party or event
To inquire about a custom event, please contact us through our contact page
Escape Artistry is built on three e's
EQUALITY
You are our neighbor on this orbiting rock and by that virtue alone we want you to have a wonderful experience with us. We are thrilled to time travel with you regardless of your color, culture, wealth, age, gender, who you marry, who you vote for, who you pray to, or if you pray at all. As long as you show the same respect for your fellow Escape Artists, you are always welcome here.
EDUCATION
Creative minds conquer problems and transcend social barriers. Solving problems in close proximity dissolves fear, stereotypes, and even our own vanity. We support local efforts to improve education and conversation between all walkers of life. If you have a new idea of how we can help in this social endeavor, please let us know!
ENVIRONMENT
You will find all types of clues and interesting things as we explore the history of Chicago together, but trust us - you won't find another planet Earth. We have a responsibility to take care of it.
We are proud to artistically create every set, puzzle, and prop using recycled, post-consumer, or environmentally friendly materials despite the added cost and labor of our tree huggery. When you support us, you are supporting our unique and creative commitment to sustainability.
Nonprofits We Are Proud To Have Worked With
Master of Mayhem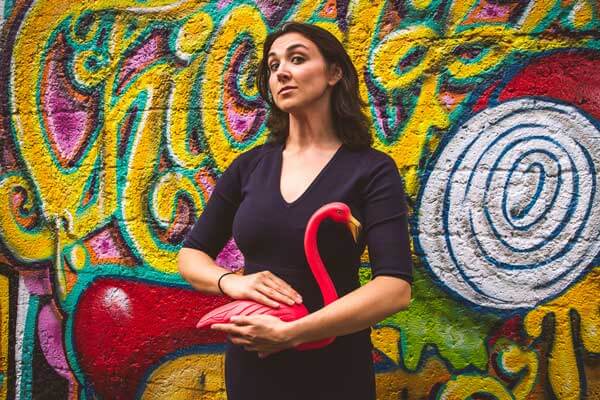 Maren Rosenberg is our Master of Mayhem and the owner of Escape Artistry. She's a Chicago based actor, playwright, and producer who has been 'locked' in the Room Escape/Exit Games industry as a producer and designer since 2013 (with no intentions of escaping any time soon). Maren has a BFA in Acting and Theatre Arts from University of the Arts in Philadelphia. She is the former Executive Producer for Room Escape Adventures which produces 'Trapped in a Room with a Zombie' and 'Trapped in a Room with a Zombie II: Still Hungry'.
Officer of Obstacles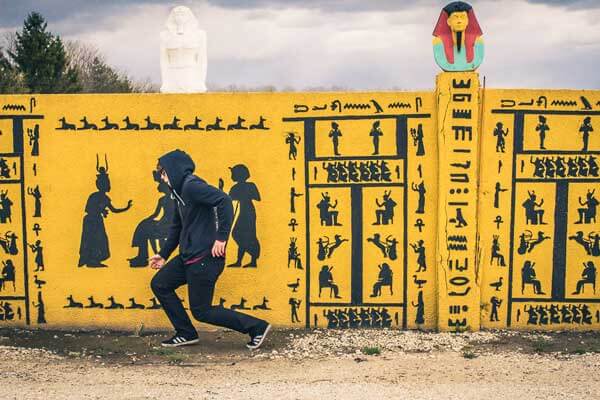 Melissa Schlesinger, the Officer of Obstacles, is a multi-disciplinary creative mercenary specializing in MacGyvering and magic. A product of the midwest, she earned her BS in Theatre Production from Bradley University with a minor in Studio Art. After creating haunts, stage designs, and working with Maren at Room Escape Adventures, she is excited about creating a completely interactive world.
Controller of Chaos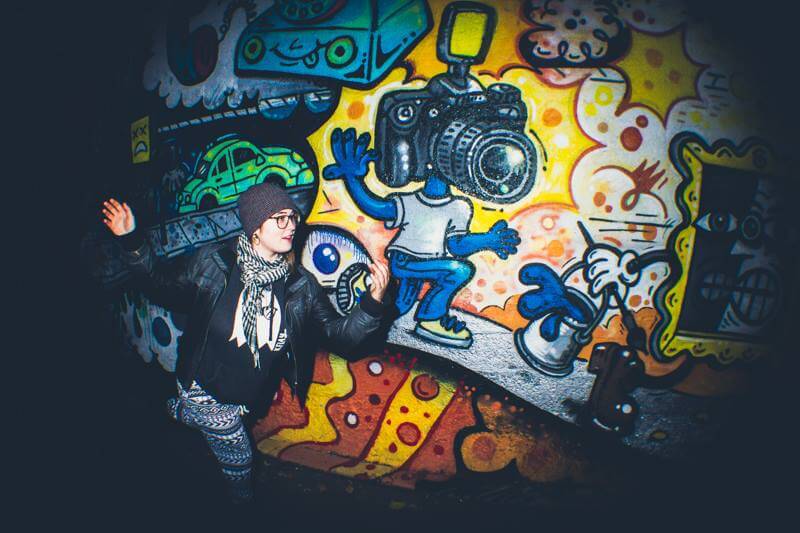 Grace Pisula, the Controller of Chaos, is Escape Artistry's Digital Media Producer. Grace operates as a one-woman arthouse developing custom solutions in a changing media landscape through innovative ideas and emerging techniques. Grace is proud to serve her local Chicago community through photography, video, graphics, and animation services. Grace earned a Bachelor of Arts in Interactive Media from Bradley University in 2013.
Houdini the Pidgeon
Houdini the Pidgeon is a Master Escape Artist. Houdini is here to help all Escape Artistry guests feel welcome and have fun!
You can spot Houdini on our social media channels (Tweet at us @EA_Houdini) and in the halls of the Flat Iron Arts Building - where he guides guests through winding halls to reach Escape Artistry's original escape room The Railcar.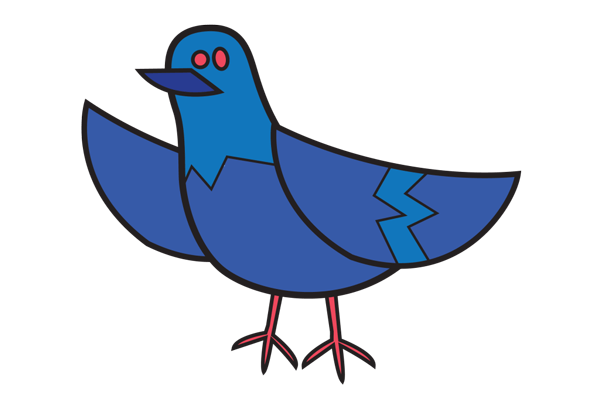 " Coo coo coo Cooo COOO *feather ruffle* coo coo. Cooo coo coo"